Квартира в новострое The Gale
2434 E Las Olas Blvd, Fort Lauderdale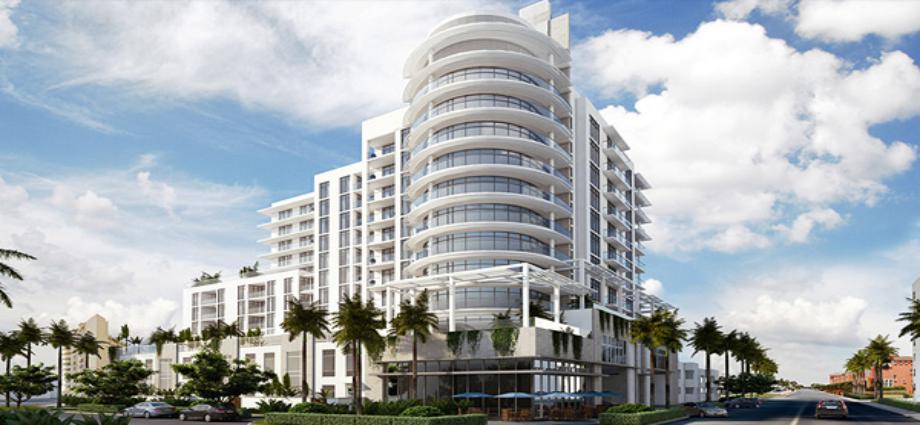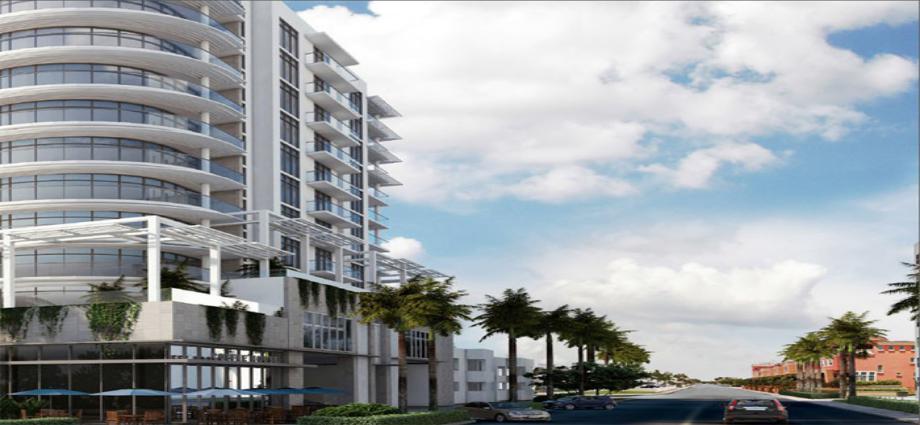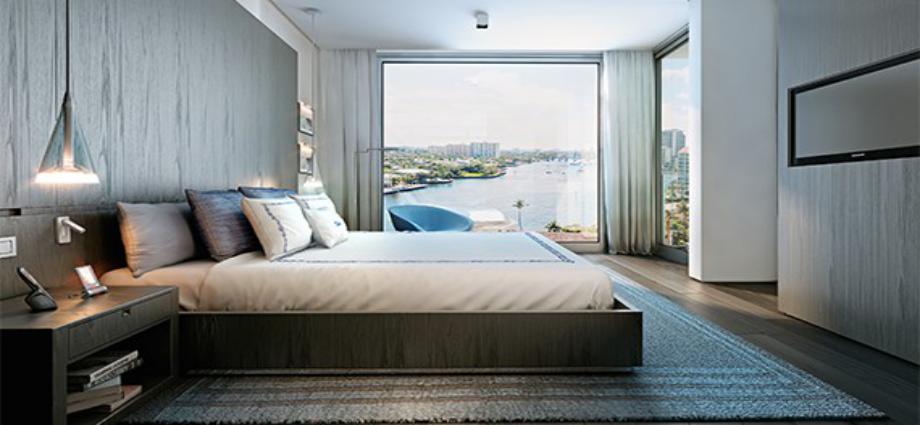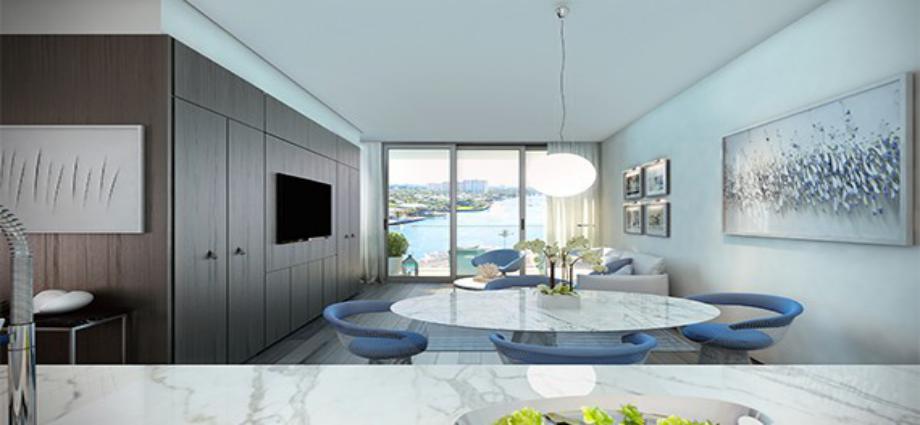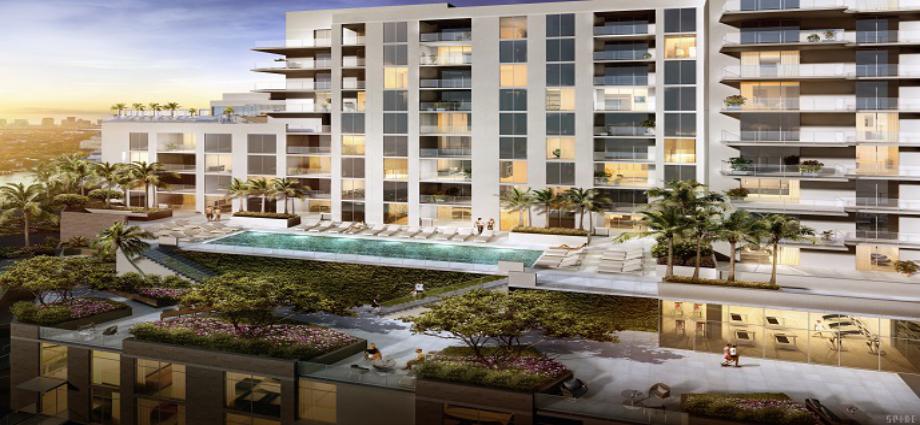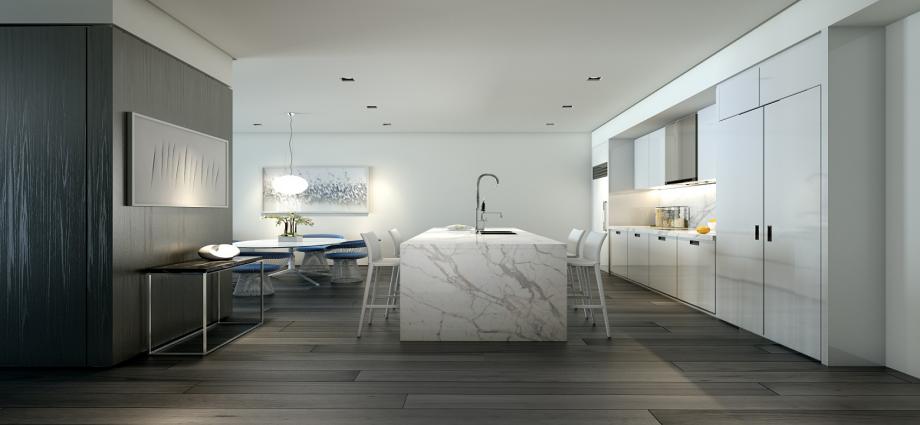 Спален: 1-3
Ванных: 1-3,5
75-185 кв.метров
Address:
Completed by:
Developer:
Waterfront:
2434 E Las Olas Blvd, Fort Lauderdale
2017
Newgard Development Group and Menin Hospitality
No
Total floors:
Bedrooms:
Unit size:
Price per sqft:
12
1-3
75-185 кв.метров
$
В нескольких шагах от пляжа Форт-Лодердейл расположился новый жилой комплекс The Gale Condo Residences. Gale – это сотрудничество нескольких успешных организаций, а именно застройщика Newgard Development Group и дизайнерской фирмы Urban Robot Associates. За архитектуру здания отвечает Гарсия Стромберг.
Проектом предполагается строительство 12-этажного жилого комплекса с 129 кондоминиумами и таунхаусами. Каждый из кондоминиумов имеет современную отделку; из окон открываются великолепные виды на океан и центр города. Жилой комплекс будет иметь собственную инфраструктуру, к тому же будущее жильцы будут иметь эксклюзивный доступ к услугам гостиницы Gale.
два бассейна на крыше
современный фитнес-центр
консьерж-сервис
круглосуточный валет-сервис
парковка для жильцов
скай дек
резиденции реализуются с полной отделкой
современные строительные технологии
открытые планировки
раздвижные стеклянные двери от пола до потолка с ударопрочным стеклом
просторные балконы
предварительная проводка для нескольких телефонных линий, кабельного телевидения и высокоскоростного интернета
просторные гардеробные
кухонная мебель
современное оборудование
две раковины в некоторых ванных комнатах
стеклянные душевые кабины
дизайнерские светильники
Причина # 1
Будущие жильцы будут иметь возможность стать участниками программы аренды, которая позволит им сдавать свои апартаменты без ограничения на количество дней аренды при содействии the Gale Ft Lauderdale Hotel.
Причина # 2
Инфраструктура жилого комплекса предполагает предоставление первоклассных курортных услуг, что позволит будущим жильцам жить в комфорте.
Причина # 3
Привилегии Menin Hospitality Properties.
Причина # 4
Резиденции реализуются с полной отделкой, но без меблировки, что позволит будущим жильцам выбрать мебель по собственному усмотрению.